Street Stories
Street photography monograph by Mark Coggins with an essay by Alastair Johnston. Hardcover with dust jacket.
Reviews
"Coggins the photographer is less well known than the writer, though observant readers will have spotted the fact that the Riordan novels are in fact illustrated with the author's own work. What do we see? Hippies, ugly folk, innocent children, rugged homeless people, modern Japanese bijin-ga, the whole parade of life's stage passing before his eyes. But it's his moment, his framing that arrests our gaze.
"And while the mask we wear in public rarely comes down, a sharp-eyed photographer finds those cracks in the facade."
—Alastair Johnston from included essay, "Unknown Histories"
"People like to put a story to the art they look at. That aspect really comes across in the work. We can see where the two aspects of his life [author and photographer] really complement each other."
—Chicago Tribune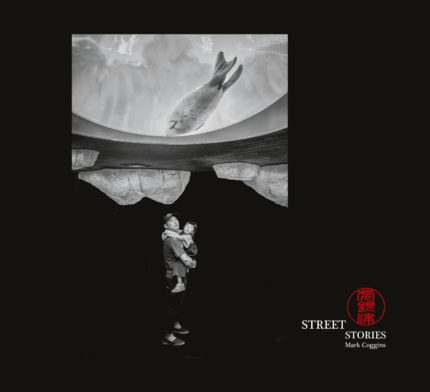 Pages: 108
Images: 52 tritone plates
Dimensions: 11.81″ x 10.62″
ISBN: 978-0-918395-37-5
Publication Date: May 17, 2021
Price: $50
US orders only. Overseas buyers please contact us for shipping quote.