Blues & Jazz Landscape Improvisations
"Walter Hood inhabits a lively, inventive, and socially constructive landscape. In these sixteen designs for the theoretical transformation of an existing neighborhood park in West Oakland he explores, develops, and applies a design vocabulary based on, or derived from, blues and jazz. It is constructive and challenging to use the sequential patterns of of this special music as a source for spatial design."
— Garrett Eckbo, from the Introduction.
Noticing that neighborhood parks intended for use by the elderly and small were mainly abandoned lots, Hood reimagined them as scenes or frameworks for sixteen human events and proposed narratives to accompany his designs, including "Park for a Thief," "Park for an Inventor," "Park for an Anarchist," Park for an Apathetic," "Park for a Loner,"  "Park for a Dreamer," "Park for a Single Parent" and "Park for a Bureaucrat."
Hood made drawings and architectural models for each study; well-known Oakland photographer Lew Watts contributed the photos.
Walter Hood's website: www.hooddesignstudio.com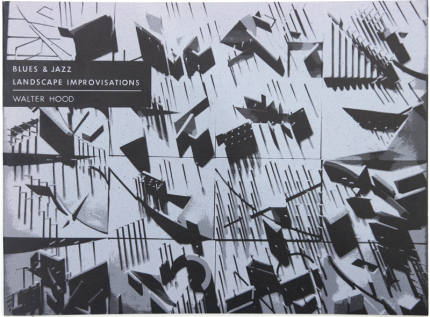 Author: Walter Hood
Year: 1993
Pages: 64
Paperback: $50