A Year in the Life of a Hoof Eater
If your friends don't invite you to a birthday party because you have nothing to give, or fear you might bring all your poor relatives who will devour everything like locusts – then you may be a hoof-eater. If you use maize cobs as toilet tissue; if you sleep on the ground like a python; if you are automatically considered a suspect because of your clothing; if you have to borrow or hire a mother when one is needed; if your successful relatives accuse you of sitting around all day smoking ganja and listening to reggae; if you will retire before ever getting a job, then no doubt you are a hoof eater, & Jerome Ogola is your spokesman.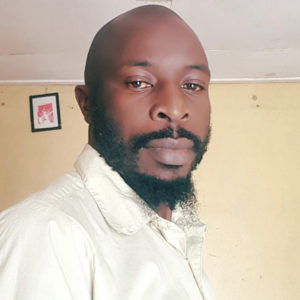 Taken from a year's worth of posts on social media, this book is a chronicle of the daily struggles of a wise-beyond-his-years Kenyan. His humorous observations about inflation, violence in daily life, hunger, courting rituals, bicycle mechanics, etc., belie the fact that he is living a harsh existence.
Top ten Kenyans you must follow on Facebook – Radio Jambo, Kenya
High praise:
"This fine book of journals by Jerome Ogola traces a year of the daily life and impressions of a writer active aplenty on Facebook, &c, with regular essays on living in modern Kenya, including his stances about electoral politics. Ogola seems to be as impoverished as Erik Satie, but he is vigorous, humorous and determined to thrive although constantly whacked by the threat and actuality of what I would call 'The Mallet of Pov.' Congratulations to Alastair Johnston for gathering these journals from the Net, and publishing them." – Ed Sanders, editor of The Woodstock Journal, author of Tales of Beatnik Glory, Peace Eye, The Fugs' Songbook and Thirsting for Peace in a Century of Rage.
Click below to read a sample page: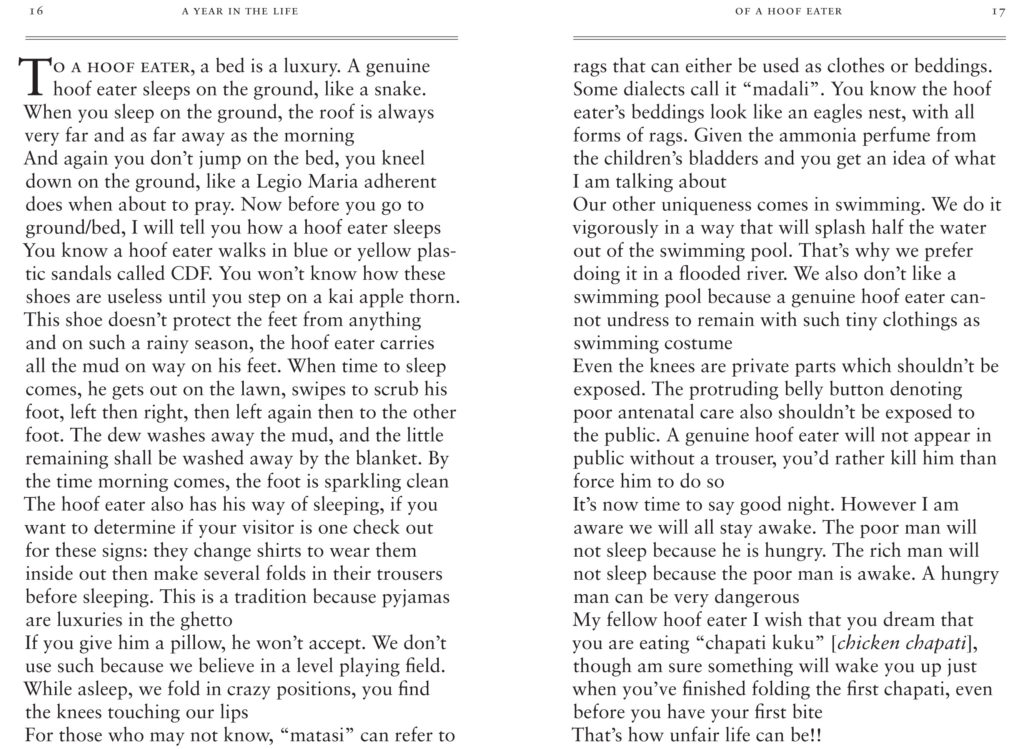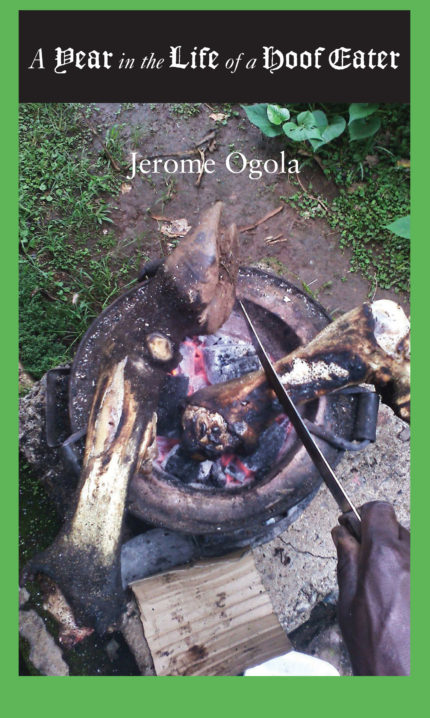 Author: Jerome Ogola
Pages: 178
Trade paperback: $18
US orders only. Overseas buyers please contact us for shipping quote.