The Mutabilitie of the Englishe Lyrick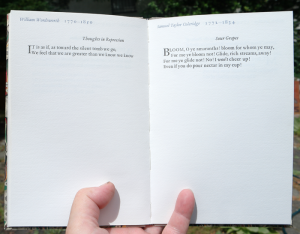 In celebration of the quincentenary of Oxford University Press, Poltroon made its own homage to the Fell types and the great heritage of British poetry. We asked Tom Clark to write spoofs of his favorite poems from the Oxford Book of English Verse and set them in our own version of the "Fell types," a hybrid font using the beat-up misaligned Janson we had bought from Mackenzie & Harris with a sprinkling of Van Dijck caps and even some Baskerville sorts.
Signed by Clark; marbled paper over boards (note: not all the covers look like the one in the photo).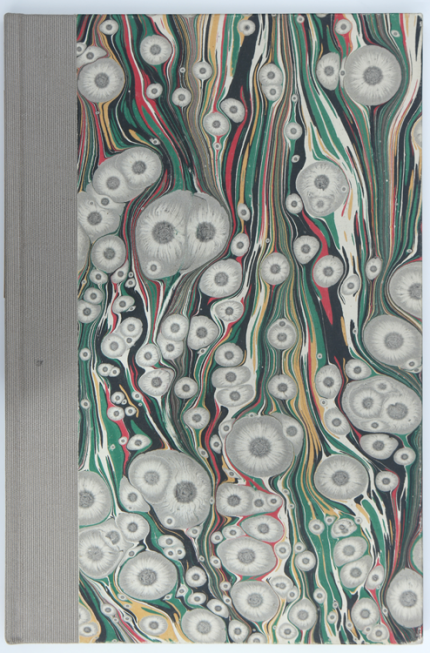 Author: Tom Clark
Year: 1978
Hardcover: $75