The Diamond Noodle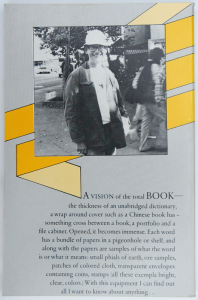 How is one ever going to find happiness by countering one illusion with another? asked Su Tungpo in 1088. And here almost a millennium later, Whalen sets out to discover what happens to pleasurable and unpleasurable moments after they are passed. He does so in a poetic rumination on events in his life that is neither a novel nor autobiography but a series of prose poems woven together. Recurring themes are dreams and childhood flashbacks as well as Buddhist observations on this world and our place in it. He began it while living in a cottage Berkeley (with Snyder and Ginsberg) in January 1956 and revised it in 1965, a year before he went to live in Japan for the first time.
The text on the back cover (under the author photo by Shelly Vogel shown above right) reads:
"A vision of the total BOOK — the thickness of an unabridged dictionary, a wrap-around cover such as a Chinese book has — something cross between a book, a portfolio and a file cabinet. Opened, it becomes immense. Each word has a bundle of papers in a pigeonhole or shelf, and along with the papers are samples of what the word is or what it means: small phials of earth, ore samples, patches of colored cloth, transparent envelopes containing coins, stamps (all these exempla bright, clear, colors). With this equipment I can find out all I want to know about anything …"
Illustrated with drawings by Frances Butler. Cover design by Frances Butler.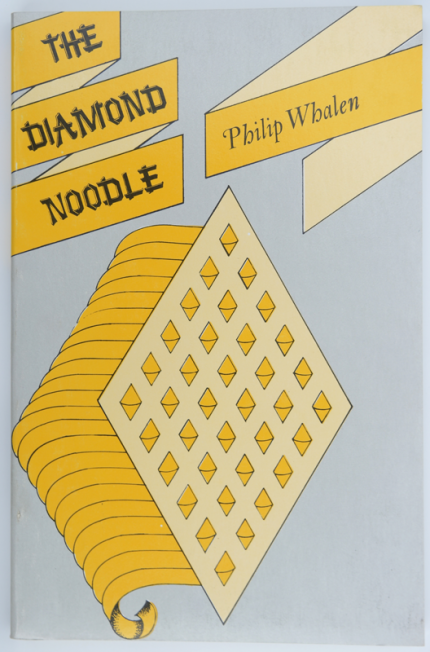 Author: Philip Whalen
Year: 1980
Pages: 142
Paperback: $20
Hardcover, signed: $125