Serendipitous Books (Revised & expanded)
An update of the little pamphlet I wrote for Berkeley bookdealer Peter Howard when he was diagnosed with pancreatic cancer in 2010. This new edition has more anecdotes, a description of the many books we did together, and is illustrated with black and white photos. Introduction by Ian Jackson. Cover photos by Grace T. Gomez.
Reviews
"The new material in this revised edition of Serendipitous Books relates above all to the many publishing projects of Serendipity and Poltroon in which Johnston played Hans Mardersteig to Howard's Gabriele d'Annunzio.
"Alastair Johnston's deft portrait of his patron transcends the cupboard love natural to a 'House Printer.'
"This book in fact, marks a new departure in his writing. We have grown accustomed to the savage flytings of our resident Aretino, the Scourge of Printers. Here Johnston shows that he has a heart — it will be news to some! — and is inching towards a tardy rapprochement with the Kailyard School. The delightful kaleidoscopic result is a lively and affectionate memoir of an impossible man — a volume of Table Talk about Peter that is occasionally sentimental but never Olympian. Howard judged it to be the best book on the subject — and it is easy to see why."
— Ian Jackson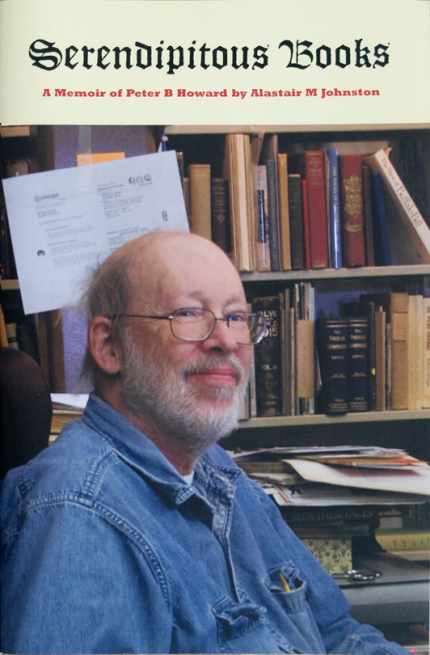 Author: Alastair Johnston
Year: 2013
Pages: 42
Paperback: $15