Nicht Wahr, Rosie?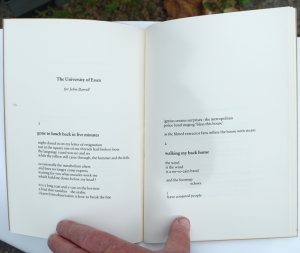 When we met Tom Raworth in 1975 we asked him for a manuscript. He gave us a spring-back binder containing half a dozen works and we wanted to print all of them. Eventually we did publish three of those works: The Mask (as Poltroon Modern Poets volume 1, 1976), Logbook, and Nicht Wahr, Rosie?
Tom Raworth is our favorite contemporary poet and we are delighted to have printed four books by him. These 23 poems were written between his time at the University of Essex and through his stay in Mexico City.
Miscellaneous poems 1964-69; cover by Arne Wolf, winner of AIGA Excellence in Typography Award.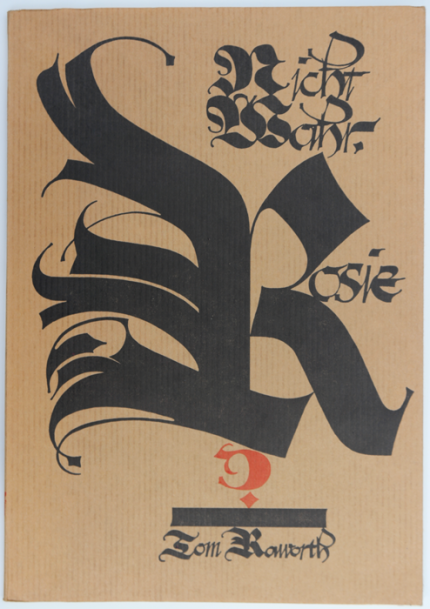 Author: Tom Raworth
Year: 1979
Pages: 40
Typeset: Sabon
Paperback: $25